Yes, They Think We Are Great!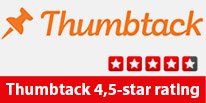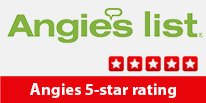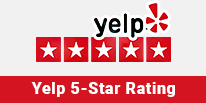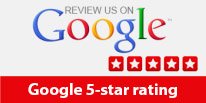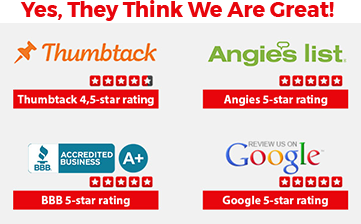 Frigidaire Appliance Repair Chula Vista
Are you experiencing problems with your Frigidaire appliances and need reliable repair services in Chula Vista? Look no further than Fast Appliance Repairs LLC. Our team of authorized technicians is well-equipped to handle all your Frigidaire appliance repair needs, including refrigerators, washers, dryers, stoves, ranges, and dishwashers.
Our Frigidaire Appliance Repair Services
At Fast Appliance Repairs LLC, we offer a comprehensive range of Frigidaire appliance repair services, including:
Frigidaire refrigerator repair
Frigidaire washer repair
Frigidaire dryer repair
Frigidaire stove repair
Frigidaire range repair
Frigidaire dishwasher repair
Common Problems with Frigidaire Appliances
Like any other appliance, Frigidaire appliances may experience common problems, such as:
Refrigerator not cooling: This could be due to a faulty compressor or evaporator fan, a clogged condenser coil, or a defective thermostat.
Washer not spinning: This could be due to a malfunctioning lid switch, a worn-out belt or pulley, or a defective motor coupler.
Dryer not heating: This could be due to a broken heating element, a malfunctioning thermostat or thermal fuse, or a clogged vent system.
Stove burners not lighting: This could be due to a faulty igniter, a clogged burner or igniter port, or a defective spark module.
Range oven not heating: This could be due to a malfunctioning heating element, a faulty thermostat or control board, or a broken igniter.
Dishwasher not cleaning: This could be due to a clogged spray arm, a malfunctioning water inlet valve, or a defective motor or pump assembly.
Our Frigidaire appliance repair pros have the knowledge and experience to diagnose and repair any of these issues quickly and efficiently.
Why Choose Fast Appliance Repairs LLC?
At Fast Appliance Repairs LLC, we take pride in our commitment to providing top-notch Frigidaire appliance repair service. When you call us for repairs, you can expect:
Fast, reliable service from an authorized repair service
Transparent and affordable pricing
Experienced and knowledgeable technicians
Use of genuine Frigidaire parts for repairs
Timely and efficient repairs to minimize your downtime
Contact Us for Frigidaire Appliance Repair in Chula Vista
If you need the best Frigidaire appliance repair in Chula Vista, contact Fast Appliance Repairs LLC today. Our Frigidaire repairman near you is always ready to provide the best repair service. Call us now to schedule an appointment or request a quote.